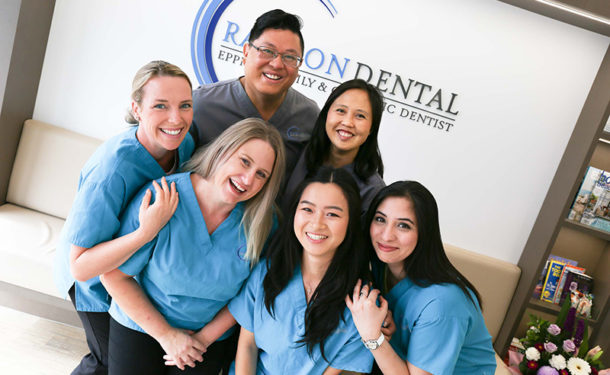 Apart from the dental problems associated with poor oral health, it appears that poor oral health is related to heart disease – heart attack and stroke. This is of concern to the competent and friendly staff at your Epping Dentist too! They want you to have a healthy mouth and a healthy heart!
Researchers don't yet know the mechanism for this relationship, so they don't know if it is direct, indirect, or merely an association. Is it something to do with the bacteria involved in gum disease moving to the heart? Is the heart also affected by the inflammatory processes of the body's immune response to oral bacteria? Is there something else (such as smoking) common to both poor oral health and heart disease?
So, where does this leave you? Obviously, it gives you more reasons to have the best oral hygiene you can! And that is something that your Epping Dentist heartily agrees with too!
And the best oral hygiene? That comes back to brushing your teeth three times a day with fluoride toothpaste and flossing them once a day. That regime removes far more than any tiny food particles stuck in the gaps and crevices around your teeth. The bacteria on those food particles that infect the spaces between your teeth and gums are removed too.
That way, you avoid the red, swollen, tender, or bleeding gums associated with diseased gums. Without that disease, you won't have nearby cells producing their natural, protective antibacterial reactions designed for dealing with infection – which means that the inflammatory processes in your body are minimised.
The beauty of this simple cleaning regimen is that it removes both bacteria and inflammation, the front runners for poor oral health and the relationship between oral health and heart disease!
Add to that a well-balanced, low-sugar diet with plenty of whole foods and regular checkups, and you will be doing the best you can for both your oral health and heart health. And there are more chances that your dental visits with your Epping Dentist will be no more than checkups!